CCBST 2017 CONFERENCE ORGANIZING COMMITTEE AND WORKGROUPS

Association & Industry Outreach
Jason Teetaert, Samer Daibess, Joel Schwartz, Murray Frank, Hamid Ghanbari, Jeff Dye, Jordan Gervais

Awareness, Communications, Promotion
Les Yard, Jason Teetaert, Dave Mathieson, David Joyce, Denisa Ionescu, Tracy Wells, Carolina Maloney, Gabi Proctor

Budget and Finances
Shakir Rashid, Jason Teetaert, Nichole Brackett

Conference Materials
Chris Black, Kevin Pickwick, Josh Jensen

Conference Signage
Shakir Rashid, Carolina Maloney

Print Marketing
Carolina Maloney, Chris Black, Gabi Proctor, Karen San Pedro

Registration
Molly Shipowich, Katherine Joyce

Social Media
Tracy Wells, Dave Mathieson, David Joyce, Kurtis Topping

Special Events
Catherine Lemieux, Nichole Brackett, Kurtis Topping

Sponsorship
Josh Jensen, Molly Shipowich, Kurtis Topping, David Girard, Katherine Joyce

Student Video Competition
Jason Teetaert, Dominique Lefebvre, John Riley

Technical Program
Graham Finch, Nichole Brackett, Chris Black, Denisa Ionescu

Venue Search and Venue Logistics
Nichole Brackett, Richard Kadulski and Molly Shipowich

Website, Email
Dave Mathieson, Gabi Proctor, Katherine Joyce, Fitsum Tariku, Kurtis Topping

For inquiries please submit the form below and note the "Committee" you would like to reach. If you need to reach a member add their name after their Committee.
CONTACT US
Please fill out the form below.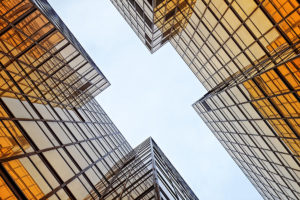 British Columbia
Building Envelope Council
1410 – 55th Street
Delta, B.C. V4M 3K5
Phone: (604) 294-0037
Fax: (604) 943-3541