DELEGATE REGISTRATION IS NOW OPEN
REGISTER EARLY!
First tier early bird delegate registration pricing is available until July 31, 2017, Second Tier Sept 30, 2017, and Regular Price to Nov 1, 2017. Full Conference registration and daily attendance options, subject to availability, are offered. The Conference has an upper limit on attendance so please consider registering early to confirm your seat and take advantage of discounted rates.
To Register for Special Events (extracurricular and social) please click to visit the Special Events page.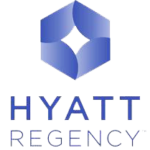 There will be an early bird pricing structure at the Hotel/Venue Hyatt Regency.
Rooms and special rates have been reserved for the Conference. For bookings please click to visit the CCBST2017 Hyatt Regency booking page or Call 1 (888) 421-1442 (North America).